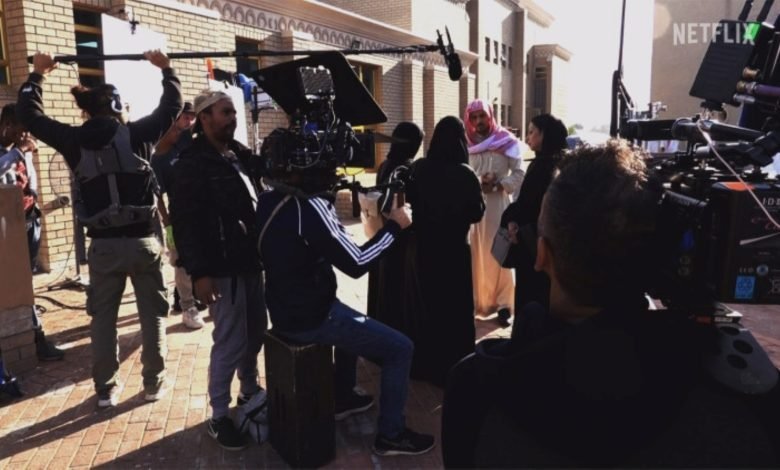 Jordan Daily – Netflix, in partnership with the Arab Fund for Arts and Culture (AFAC), has launched a training program for emerging female talent that aims to introduce the creative film-making process and the different roles that women can play behind the camera.
In a statement, the 'Women in Film': Introduction to the Creative Process initiative will offer valuable insights into today's filmmaking industry and has been created for emerging women filmmakers graduating from film studies and interested in film residing in Egypt, Jordan, Saudi Arabia, Kuwait, and the UAE. 45 women will be selected to take part in the program, designed as a series of workshops.
Participants will be introduced to scriptwriting and the creative process of filmmaking by established female filmmakers from the Arab region, helping to develop the talent pipeline and introduce storytelling as a viable career option for the next generation of Arab women.
Beginning in November, with three days of workshops in Cairo, Dubai, and Jeddah. As part of the program, all participants will also be provided with the unique opportunity to visit Netflix's production hub in Europe early next year.
Nuha el Tayeb, Director, Content Director Middle East, Africa and Turkey at Netflix: "At Netflix, we are passionate about amplifying women's voices behind the camera. That includes a commitment to authentic storytelling which is intrinsically linked to developing the region's talent pipeline. AFAC has been a long-standing partner and done some incredible work for underrepresented voices. Through this partnership, we are discovering a wealth of promising Arab talent and working to ensure that women are represented both on and off camera."
Founded in 2007 by Arab cultural activists, the Arab Fund for Arts and Culture (AFAC) is an independent foundation supporting artists, writers, researchers, and organizations in the Arab region.
Rima Mismar, Executive Director at AFAC, said: "Throughout our 16 years in operation, we have been committed to supporting bold creative voices of women and men artists, who are trying to push boundaries and challenge status-quos. In film specifically, 44% of supported films to date are by women filmmakers. Through this renewed partnership with Netflix, we build on that commitment, extending our technical support to emerging women talents and allowing for a deeper understanding of the inequities and inequalities that women are subjected to in the film industry."
The initiative is open to women candidates between the ages of 21-27 residing in five Arab countries – UAE, Egypt, Saudi Arabia, Jordan, and Kuwait.
Applications for the program will open on the AFAC website on the 17th of August.
Deadline for submission is 8th of September.
An external jury will review applications and successful candidates will be notified on 17th of October.
Netflix remains committed to amplifying women's stories, building the talent pipeline and supporting Arab women filmmakers through its 'Because She Created' initiatives. The 'Women in Films': Introduction to the Creative Process program is part of Netflix's Fund for Creative Equity, which exists to help build new opportunities for underrepresented communities within entertainment. Last year, Netflix also partnered with AFAC to provide a one-time grant of $250,000 to support women producers and directors in the Arab world.