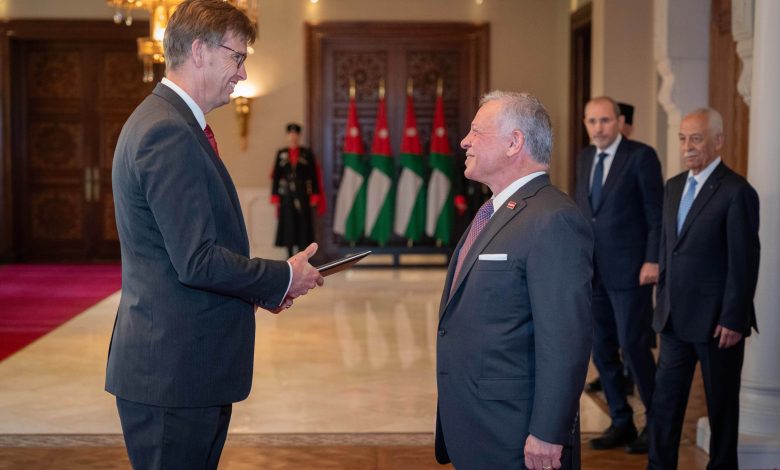 Jordan Daily – The new German Ambassador to Jordan, Dr. Bertram von Moltke, presented his credentials to His Majesty King Abdullah II at a formal ceremony at Basman Palace earlier today.
In a  statement sent to Jordan Daily , Ambassador von Moltke thanked the King for his role in strengthening the longstanding ties between Germany and Jordan.
After the ceremony, which included a walk past a guard of honour and the Royal Motorcade,von Moltke laid wreaths at the royal cemetery.
Looking forward to his mission in Jordan, he said: "In politics or culture, on security and development issues: for more than 70 years, Germany and Jordan have been working closely and trustingly together. It is an honour and a pleasure for me to shape and further develop our excellent relations."
Ambassador von Moltke is an experienced senior diplomat with previous postings in Ukraine, the United States of America, Austria, Chile and Malaysia. He is married with five children.