Life
Philadelphia University's English department welcomes new students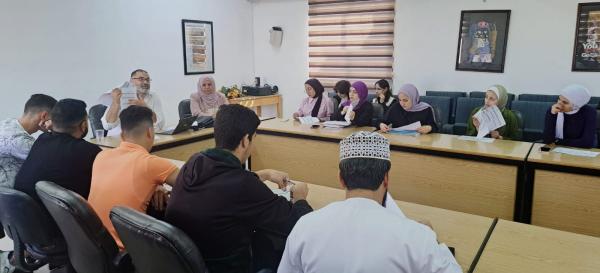 By : JD
---
Jordan Daily – New students at Philadelphia University's English Department and Literature met with faculty members who welcomed them and paid tribute to the victims of the Gaza conflict.
Dr. Mohammed Al-Jayyousi, the head of the department, greeted the students, especially those from Oman, and briefed them on the university's rules, the curriculum and the academic guidance, and learned about the department's activities.
Established in 1991, the English Department at Philadelphia University has a team of excellent and committed faculty members who prepare students for the challenges of the work place.
The department offers modern facilities and teaching methods, such as advanced labs and a rich library, to ensure a high-quality learning and teaching environment and to produce well-trained graduates.
The department also values academic research and supports its faculty to develop their research projects and attend relevant conferences locally and abroad.