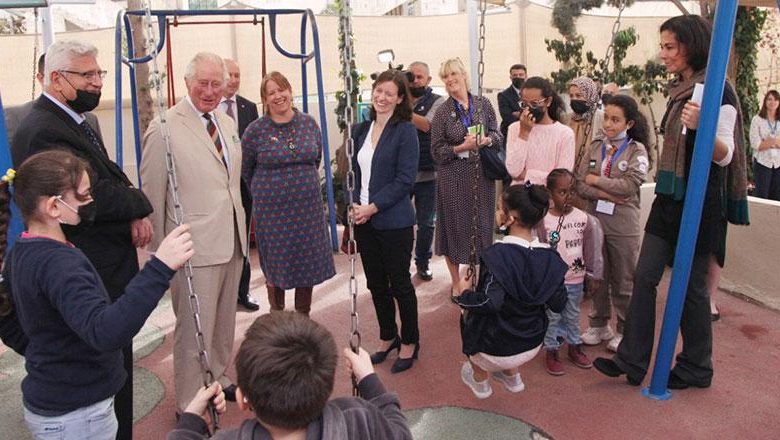 Jordan Daily -Prince Charles, the Prince of Wales, on Wednesday visited the Nuzha Centre for Community Support and met with local community representatives and a number of refugee families.
The centre is a joint venture between the Jordanian Hashemite Fund for Human Development (JOHUD) and the United Nations High Commissioner for Refugees (UNHCR), the Jordan News Agency, Petra, reported.
Upon his arrival at the centre, the Prince of Wales was greeted by JOHUD's Executive Director Farah Daghistani.
Prince Charles toured the centre, specifically its UNHCR-funded learning laboratory, which is an educational platform that aims to improve the quality of education through digital learning and other interactive activities such as robot making, chess and drawing.
Prince Charles also stopped by the centre's playground, which includes a host of active and intellectual games for children.
Additionally, the Prince of Wales met with some refugee families of different nationalities, in addition to representatives of the local community, who have benefited from the centre's services.
Since 2015, with the support of UNHCR, the Community Support Committees have successfully reached 36,000 Syrian and non-Syrian beneficiaries in East Amman alone.
JOHUD's "One Refugee-focused approach" has been rolled out throughout the Kingdom, and committees that are open to all nationalities have reached over 80,000 refugees and Jordanians in over 20 different locations.