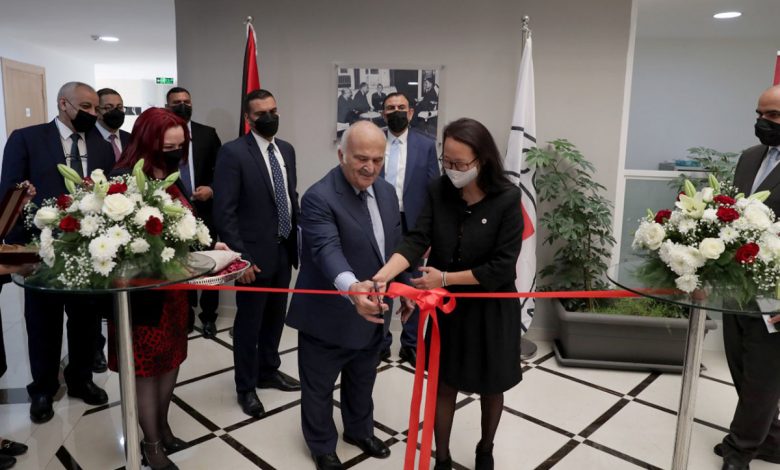 Jordan Daily -His Royal Highness Prince El Hassan bin Talal on Wednesday inaugurated the new office of the International Committee of the Red Cross (ICRC) in Sweifieh , west of Amman.
The opening ceremony was attended by Sarah Avrillaud, head of the ICRC delegation in Jordan, Sami Khasawneh, member of the Executive Committee of the Jordan Red Crescent Society, and several senior officials of the ICRC.
Prince El Hassan emphasized that "the ICRC is a true representation of humanity,"  praising the organization for always being concerned about "human dignity and human safety" and for empowering those affected by armed conflict by "embracing, healing and comforting them."
In her welcome remarks, ICRC head Sarah Avrillaud said: "We are proud to count your Royal Highness as a long-standing friend and supporter of the ICRC and today it is our pleasure to have you inaugurate our office."
She further informed His Royal Highness that "the ICRC in Jordan today has 300 staff and is a mix of operations supporting Jordan's efforts in dealing with humanitarian needs and regional teams providing expertise and support to delegations in the region."
The ICRC opened a delegation in Jordan in 1967 and has continued to respond to various humanitarian and emergency needs of those affected by armed conflicts in the region through its operations in the country, while also promoting International Humanitarian Law (IHL).