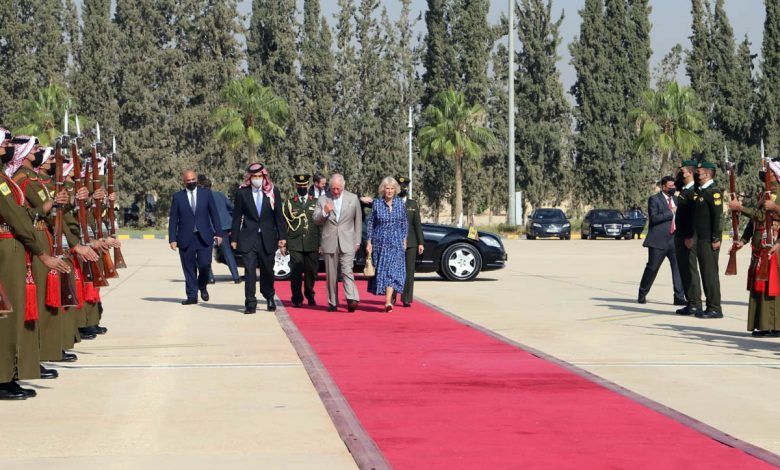 Jordan Daily – Prince Charles, the Prince of Wales, and Camilla, the Duchess of Cornwall, concluded a three-day state visit to the Kingdom on Thursday.
The Prince and the Duchess were seen off at the Queen Alia International Airport by HRH Prince Ghazi bin Muhammad, Chief Advisor to King Abdullah II for Religious and Cultural Affairs and Personal Envoy.
Amman Mayor, Jordan's Ambassador to the UK, UK's Ambassador to Jordan and other senior officials and diplomats were also present at the airport.