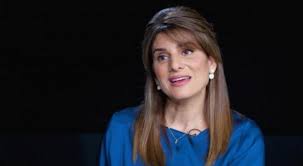 Jordan Daily – Princess Dina Mired has been distinguished as one of the "100 Most Influential Women in the World in Oncology" for the year 2023, as announced by Onco Daily News.
The prestigious recognition is part of Onco Daily News' weekly spotlight on remarkable female leaders in the field of oncology worldwide.
Expressing her gratitude for this notable acknowledgment, Princess Dina Mired emphasized the significance of her work in the fight against cancer and extended her heartfelt appreciation to the women medical professionals who contribute significantly to the global healthcare system.
"I am honored that my work in fighting cancer is appreciated in this way," Princess Dina Mired stated. She went on to add, "I would like to salute all women medical workers around the world who make up 70 percent of those who support and work in the global health system."