Life
PUBG MOBILE and Papa Johns team up to bring gamers delicious combo sets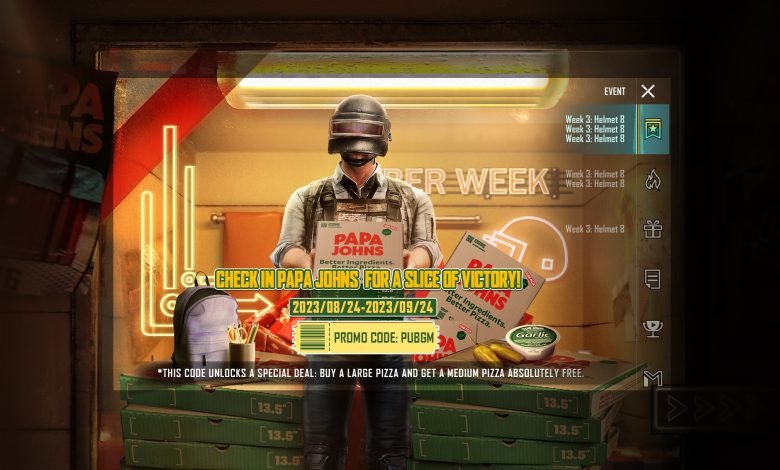 Jordan Daily – PUBG MOBILE, one of the world's most popular mobile games, announced its latest collaboration with the pizza brand, Papa Johns.
This delectable partnership, set to launch on August 24, will roll out exclusive combo sets, tailor-made for gamers hungry for victory across the UAE, Jordan, and KSA until September 24, offering a limited-time culinary experience, according to a press release.
This collaboration reinforces PUBG MOBILE's on-going dedication to providing gamers with unique and authentic experiences. By integrating the thrill of in-game skirmishes with the joy of pizza, PUBG MOBILE is setting the stage: for every match won and every level conquered, there's a slice of pizza and camaraderie waiting on the other side.
Drawing inspiration from the gaming world, the combo sets are aptly named – the Solo Meal, the Duo Meal, and the Squad Meal. Each set is meticulously crafted, catering to all appetites and group sizes. Whether you're gaming solo, with a partner, or with your entire squad, there's a meal just for you. Ultimately, the collaboration is all about celebrating victories, big or small, with a slice of authentic enjoyment.
Furthermore, during the collaboration PUBG MOBILE players will discover an exclusive code within the game's Event Centre. This code, a nod to the game's immersive rewards system, unlocks a special deal: buy a large pizza and get a medium pizza absolutely free. It ensures that the thrill of the chase in the virtual battleground is complemented with a real-world delicious treat.