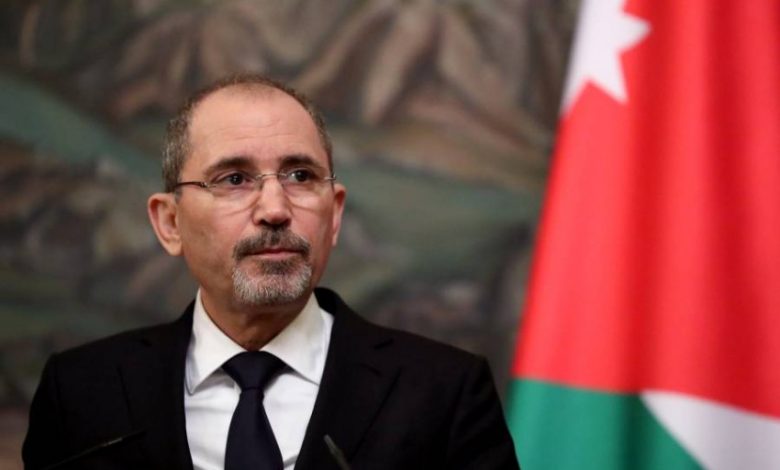 By : JD
---
Jordan Daily – Deputy Prime Minister and Foreign Minister Ayman Safadi said that the shelling near the Jordanian field hospital in Gaza was an extension of the war crimes committed by Israel in the Gaza Strip.
In an interview with Al-Mamlaka TV, Safadi expressed the Jordanian government's absolute condemnation of this act, considering it a war crime that came within the framework of shelling hospitals that escalated in Gaza in recent days.
He said "Jordan is awaiting the results of an investigation by the armed forces on what happened to take all the necessary legal, diplomatic and political measures to deal with what he called a crime."
He added that Jordan would decide the next steps based on the results of the investigation by the armed forces, explaining that a comprehensive investigation would work to find out all the circumstances in which this shelling took place, why it happened, how it happened, the weapon used and the causes of the injuries suffered by "our sons".
He pointed out that Israel, as the occupying power under international humanitarian law and the Geneva Conventions, was obliged not only to provide protection for the hospital but also not to hinder the hospital from carrying out its tasks.
He said Israel could not claim that there was a tunnel under the Jordanian military field hospital and that Jordan's position would be as always clear and direct in confronting this crime and when the results of the investigation came from the armed forces, it would take the necessary legal steps.
He reiterated that Israel is violating international law, committing war crimes and depriving Palestinian infants of their incubators that keep them alive.
He referred to Jordan's ongoing diplomatic efforts led by King Abdullah II to mobilise the necessary international position and influence world opinion so that the international community would move to stop this brutal aggression that would only produce more killing and destruction.
He stressed that the kingdom would not accept any justification for the shelling near the Jordanian field hospital, as international law obliges Israel, as the occupying power, to provide protection for hospitals, not to hinder their work and to provide protection for their workers.
He spoke of shelling near the Jordanian hospital in Gaza, where Palestinians wounded and transferred towards the emergency entrance of the hospital, and the crews went to receive them and were injured at the emergency entrance.
Seven injuries occurred among the staff of the Jordanian field hospital, which were minor and stable, according to Safadi.