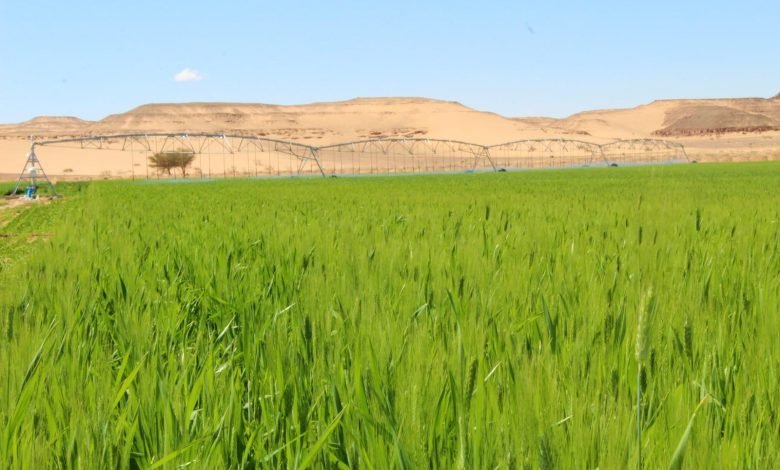 Jordan Daily – Dr. Ezzeddin Kanakrieh, CEO of the Social Security Investment Fund (SSIF), said the Fund's venture into the agriculture sector through its investment arm, the "Daman Investment and Agricultural Industries Company" (DIAI), established at the end of 2020.
He highlighted the significance of these agricultural projects in diversifying SSIF's portfolio and increasing its overall value, according to a press release sent to Jordan Daily.
Speaking to "Alrai Newspaper," Dr. Kanakrieh emphasized the importance of such initiatives, aligning them with the Royal Vision , noting that these projects not only contribute to diversification but also play a crucial role in enhancing national food security, stimulating economic growth, and mitigating poverty and unemployment.
The multi-phased project, situated in the southern region of the Kingdom in Al-Mudawwarah and covering an expansive 30 square kilometers, aims to address local consumption needs for strategic crops, including wheat, potatoes, silage corn, onions, watermelon, and animal feed. Currently, the project has generated 60 permanent job opportunities, and this figure is expected to rise to 130 permanent positions upon project completion, in addition to seasonal employment opportunities.
In a related development, Mafraq Development Company, the master developer of the King Hussein Bin Talal Development Area/Mafraq, recently inked an agreement with the Ministry of Agriculture to attract new food industries to the area. These new investments are poised to bolster the added value of the region, which has already attracted JD 458 million in industrial investments from Jordanian, Arab, and foreign investors.