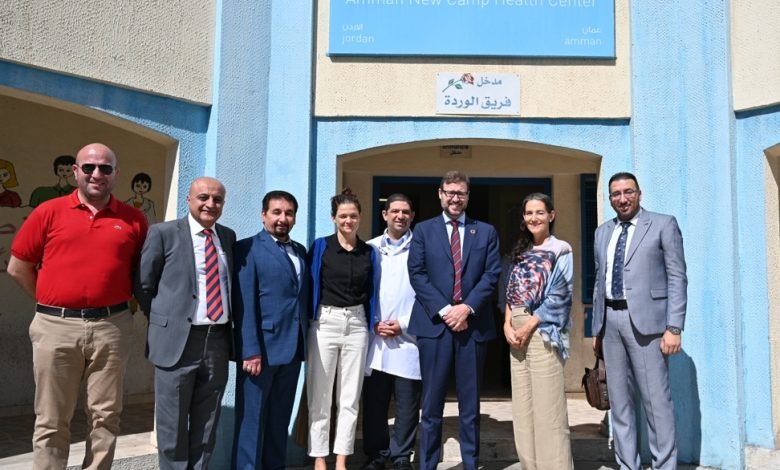 Jordan Daily – Emilija Georgieva, the Ambassador of Switzerland to Jordan and Iraq, conducted a visit to Amman New Camp and the UNRWA Amman Training Centre in Amman . She was received by Olaf Becker, Director of UNRWA Affairs in Jordan, and Eng. Rafiq Khirfan, Director General of the Department of Palestinian Affairs.
During the visit, Ambassador Georgieva toured the UNRWA Amman Training Centre and received an overview of the vocational training offered to Palestinian Refugee youth by UNRWA. Over the past three years, 4,655 students have graduated from UNRWA training centers in Jordan, with 75 percent of female graduates finding employment within one year of completing their training, according to a statement sent to the Jordan Daily.
Ambassador Georgieva expressed her appreciation, saying, "The numbers of graduated students are impressive and speak for themselves. Thank you for your important work and the services you provide to support Palestinian refugees in Jordan."
Switzerland is currently seconding a Gender Advisor to UNRWA Jordan Field Office to enhance gender mainstreaming within UNRWA policies, ensuring equal opportunities for both women and men to realize their full potential.
Switzerland also funded the project, "Enhanced employability of Palestine refugee youth in the field of digital technology for increased livelihood opportunities," aimed at enhancing the digital skills of Palestinian refugee youth to improve their employability and contribute to the Jordanian economy. This commitment aligns with UNRWA's overarching goal of enriching the educational environment for Palestinian refugee students in Jordan, according to the statement.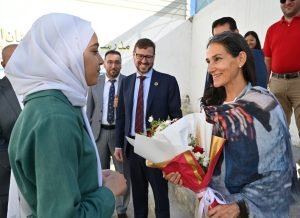 Olaf Becker expressed gratitude for Switzerland's extensive support to UNRWA through contributions to the Programme Budget and Emergency Appeals, stating, "I would like to express our heartfelt gratitude to Switzerland for their unwavering support and solidarity with UNRWA and Palestinian refugees. Its dedication to gender mainstreaming and livelihoods of refugee communities has been exemplary. It is a testament to a commitment to empowering young Palestinian refugees, enhancing their employability, contributing to the local economy, and overall, to a more dignified life. We value this partnership to enrich the educational environment for Palestinian Refugee students in Jordan. Together, we are making a tangible difference in their lives."
Switzerland confirmed an annual contribution of CHF 20 million to the UNRWA Programme Budget for 2023-2024. Additionally, in 2023, Switzerland announced a CHF 2.2 million top-up to its Programme Budget at the Agency's Pledging Conference earlier this year, as well as CHF 1 million for the Emergency Appeal in Lebanon.