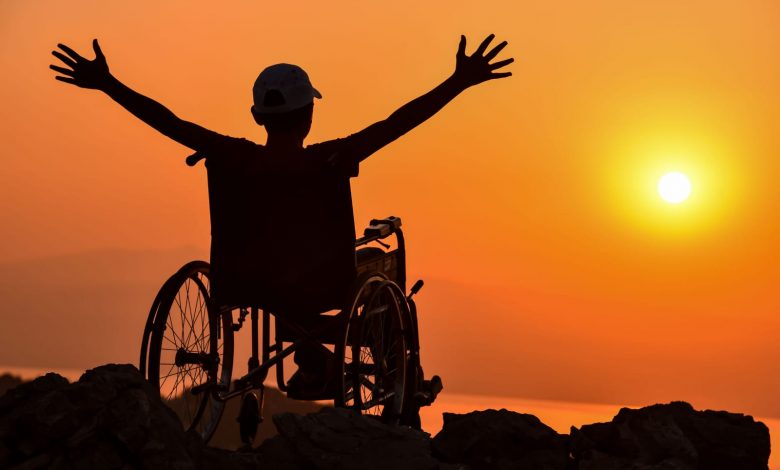 Jordan Daily – Although the term people with disabilities appears representing one group of people, they are large group with variable and different needs. Two persons with disability may be affected differently. In addition, some disabilities may also be hidden or difficult to see.
What is disability?
Disability is defined as stated in the International Convention on the Rights of Persons with Disabilities as any long-term structural or functional limitation in the body that, when interacting with environmental and social barriers, restricts a person's ability to independence and comprehensive social participation equally with other persons without disabilities, as well as it leads to the inability of persons with disabilities to access the available opportunities for education, health, work and other sectors because of the previous barriers, which leads to a significant decrease in the person's ability to communicate, and to social interaction, learning or mobility and the need for continuous support services.
With the help of appropriate services such as rehabilitation services and other supportive devices, as well as enhancing accessibility by reducing environmental barriers and changing negative social patterns, the constraints experienced by many persons with disabilities can be overcome and aids in the consolidation of their independence, their active and effective social participation to become productive members of their societies.
According to the World Health Organization, disability has three dimensions:
1. Weakness, functional or structural limitation: It is the absence of significant difference in a person's body structure or his motor, sensory, mental functions, and it may be in one of these functions or more. For example, brain structural abnormalities can lead to difficulty in mental and educational functions, or problems with the structure of the eyes or ears can result in difficulty in vision or hearing functions. These disorders are divided into two types:
– Structural disorders, which are major problems with an internal or external component of the body. Examples include multiple sclerosis, or limb amputation.
– Functional disorders, which include total or partial loss of the function of a part of the body. Examples include pain or limitation in the range of motion.
2. Activity Restriction: Activity is defined as the implementation of a task or action by an individual, and activity restriction is the difficulty of have daily independence for daily activities.
3. Limitations of Participation in daily Social Activities: participation involves participation in life roles, such as employment, education, social or recreational activities.
Disability types:
The major categories of disability are physical, sensory, psychological, and intellectual. Many people with disabilities have multiple disabilities. Physical disability is the most common type of disability, followed by intellectual and sensory impairment. The following are examples of such disabilities:
– Physical disability generally relates to disorders of the musculoskeletal, circulatory, respiratory and nervous systems.
-Sensory impairment includes hearing and vision impairment or loss of bodily sensations in the extremities.
– Intellectual disabilities include developmental disabilities related to difficulties in the processes of thinking, learning, communicating, remembering and using information appropriately, making judgments, and solving problems. Intellectual disability is the result of the interaction between cognitive impairment attributable to developmental and behavioral and environmental barriers.
– Mental disability: include psychological disorders that lead to disability may include anxiety disorders, phobias or depression.
Ways you can support people with disabilities:
– Ask first: Don't assume that people need help. Ask if they need anything to make the process more efficient or easier for them, because they are having more experience in their needs.
– Speak clearly and be a good listener. If you work with someone who has a developmental disability or other cognitive problem, use clear sentences, simple words.
-Talk directly to them: ensure having eye to eye contact with talking with them, and if you were talking with a person using a wheelchair, sit down so they don't have to strain their neck to look at you.
-Pay attention to personal space: people using mobility aid, such as a wheelchair, walker or else consider those aids their personal space. Do not touch or move their aids without their permission.
The Institute for Family Health / King Hussein Foundation contributed this article to Jordan Daily .