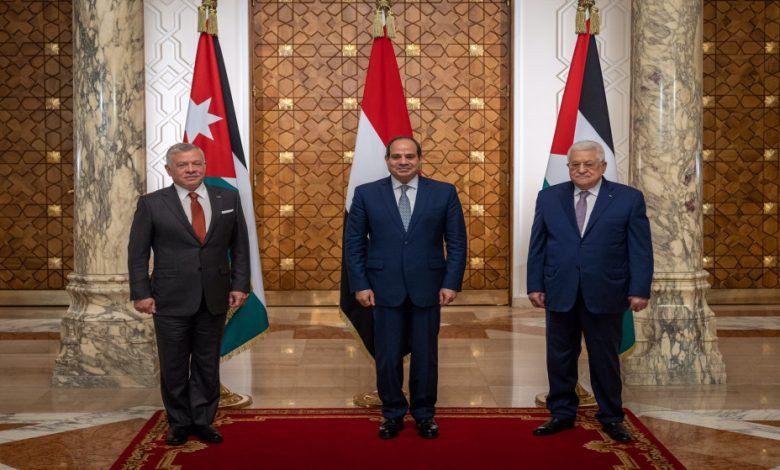 Jordan Daily – The city of El Alamein in Egypt is set to host a tripartite summit next Monday,  gathering His Majesty King Abdullah II, Egyptian President Abdel Fattah Al-Sisi, and Palestinian President Mahmoud Abbas.
The summit's focus is to explore collaborative actions encompassing a range of subjects at Arab, regional, and global levels. Its objective is to align viewpoints on navigating regional and international political shifts.
Leaders will discuss the Palestinian cause and seek global support for Palestinian rights and statehood with East Jerusalem as the capital.