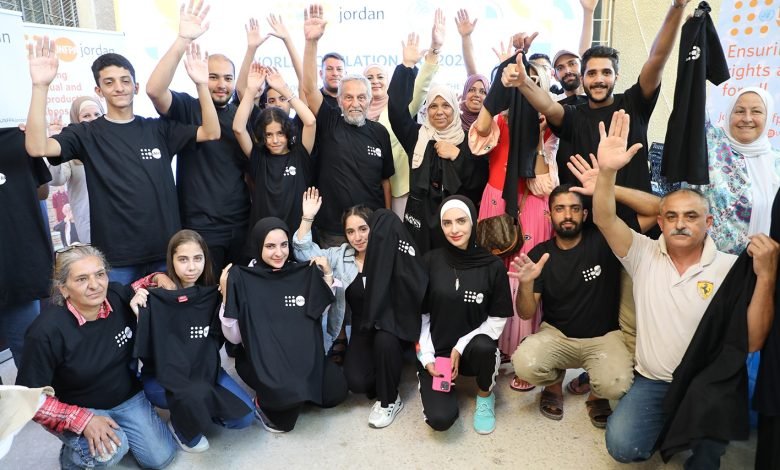 Jordan Daily – The United Nations Population Fund (UNFPA) marked World Population Day 2023 with a commemorative event held at the Shukri Shashaa school yard in Souq JARA, Jabal Amman, as announced by the UNFPA Jordan Office in a statement.
According to the statement obtained by Jordan Daily , World Population Day serves as a global platform to address vital population issues, and this year's theme was "Unleashing the power of gender equality: Uplifting the voices of women and girls to unlock our world's infinite possibilities."
UNFPA underscored the significance of advancing gender equality as a means to fulfill the aspirations of the world's 8 billion people. Himyar Abdulmoghni, the Representative of UNFPA Jordan Office, stated, "Our mission began with amplifying the voices of women, girls, and marginalized individuals, advocating for laws and policies that empower them to exercise their rights and make informed choices."
The celebration of World Population Day was met with enthusiasm, emphasizing a collective commitment to gender equality and showcasing the remarkable talents of local artisans and the spirit of Souq JARA, according to Abdulmoghni.
The event boasted a diverse program, which included interactions with handicraft artisans from local communities and refugee camps, live shows featuring talented handicraft artisans, and a quiz focusing on population-related issues.
The event was made possible through a partnership with the Jordan Association for Handicrafts, which significantly enhanced its impact and spotlighted the exceptional work of local artisans.