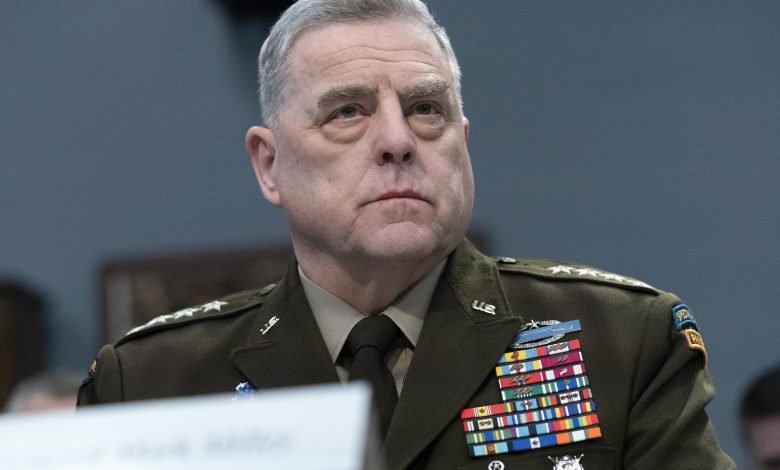 Jordan Daily – US Chairman of the Joint Chiefs of Staff Gen. Mark Milley said that the US-Jordan ties are very close, stressing that Jordan is one of the closest allies of the United States in the world.
Speaking to an interview on with the Al-Mamlaka TV channel, Milley said that one of the key strengths of the United States is that it has allies and partners around the world, stressing that Jordan is one of the best friends of the United States in the Middle East.
Regarding existing areas of cooperation between the United States and Jordan, there are American forces in Jordan, and the two countries share common interests and values, and since September 11, the partnership between the two countries has been strengthened to counter terrorism, Milley added.
He said that he has a long relationship with His Majesty King Abdullah, as he met him for the first time when he became the Chief of Staff eight years ago, and after he assumed the position of Chairman of the Joint Chiefs of Staff four years ago.
He described as "solid" the relationship between His Majesty the King, the US Army and the US Senate.
Milley indicated that there are thousands of American soldiers in the region, working closely with the forces that are also present in Iraq and Syria.
He added that all forces are under the command of General Kurilla, Commander of the US Central Command (CENTCOM).
He underlined that the Jordanian-American military ties have been very close for a long time.
When asked about the support offered or provided by the United States to Jordan to face challenges on the border, such as drug smuggling from Syria to Jordan, Milley said that drug smuggling is a very dangerous matter, especially if it is linked to terrorism, as many terrorist organizations are linked in one way or another to drug trafficking gangs, which raises great concerns.