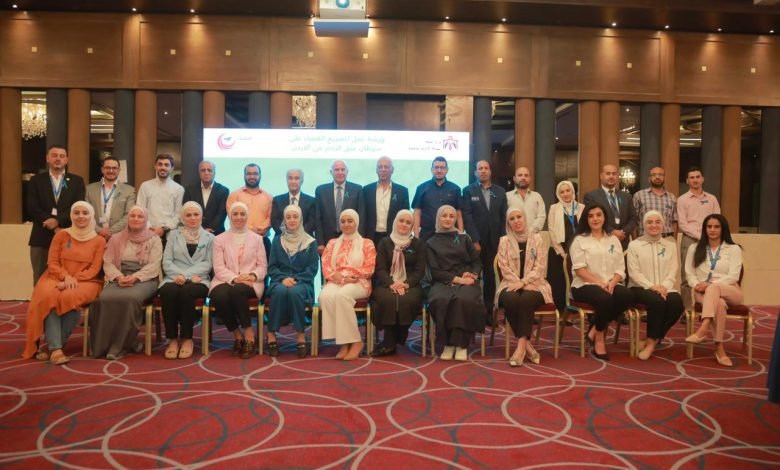 Jordan Daily – The Eastern Mediterranean Public Health Network , EMPHNET in partnership with the Ministry of Health, took a significant step in the fight against cervical cancer by hosting a workshop .The global interest in eradicating this form of cancer has been growing, and experts from around the world are now discussing the real possibility of eliminating it altogether.
To address these challenges, EMPHNET collaborated with the Ministry of Health and organized today a workshop at the Crowne Plaza Hotel .The event aimed to present effective strategies against the spread of cervical cancer and discuss ways to raise awareness within Jordanian communities, acoording to a statement by EMPHNET.
The media's role in spreading knowledge about the disease was also highlighted during the workshop. This collaborative effort is a crucial step towards eradicating Cervical Cancer and saving the lives of women in the region.
Regionally, cervical cancer ranks as the sixth most common cancer, with nearly 90,000 reported cases and over 47,500 deaths. The main cause of its spread is the Human Papillomavirus (HPV), a preventable infection. Despite the World Health Organization's (WHO) release of a global strategy in 2020 to eliminate cervical cancer, the implementation of this strategy in the Eastern Mediterranean Region (EMR) has been relatively weak compared to global efforts.
In response to this pressing issue, the WHO Regional Office for the Eastern Mediterranean (WHO EMRO) held a press conference on January 11 to unveil a regional strategy focused on eradicating cervical cancer in the area. The strategy was further discussed with representatives from WHO EMRO member countries during the Sixty-ninth session of the WHO Regional Committee for the Eastern Mediterranean on October 20, 2022.
The WHO's recommended preventive measures include vaccinating women against HPV and conducting regular screenings for early detection, as well as providing treatment for infected women. In Jordan, the rate of HPV infection remains relatively low, but awareness of screening methods is only at 33%, despite its significant impact on reducing death rates.