English
Agreement to provide solar PV training for youths in Jordan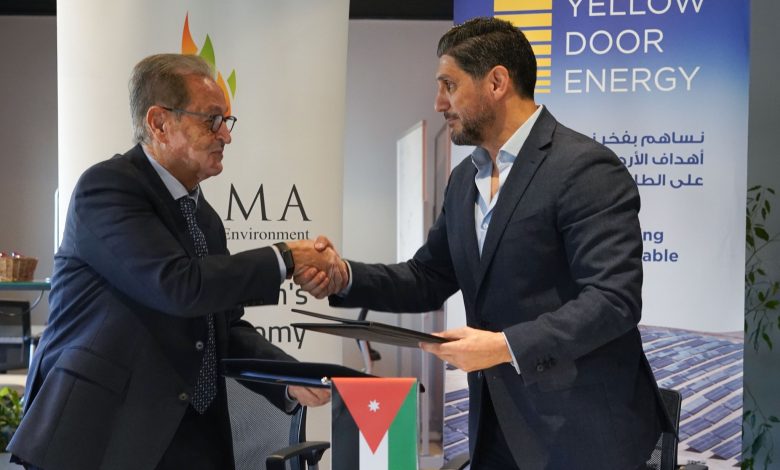 Jordan Daily – The EDAMA Association for Energy, Water, and Environment and the Yellow Door Energy Limited have signed a partnership agreement to launch a training project on how to install and maintain photovoltaic cells in underdeveloped Jordanian regions.
The project 'Daw', which means 'light' in English, aims at increasing job opportunities for young people in Mafraq region, by selecting 20 trainees between the ages of 18 and 24, with a 20% female participation rate, and equipping them with the technical, practical, and scientific knowledge needed to install and maintain photovoltaic cells.
According to a statement released by EDAMA on Thursday, Actis Acts, a foundation run by Actis, provides funding for philanthropic initiatives that have a beneficial and long-lasting influence on communities.Yellow Door Energy, which has approximately 80 megawatts of functioning solar projects across the Kingdom, is majority-owned by Actis.
During the project's intense three-month training period, trainees will get certifications attesting to their completion of the practical requirements necessary to work in the installation and maintenance of photovoltaic cells.
After the training, a community center will have 20 kilowatts worth of photovoltaic cells installed by the trainees. For a year after they are finished, Yellow Door Energy will take care of the cells' upkeep and technical assistance.