English
Henna Party : Rajwa Al Saif's pre-wedding celebrations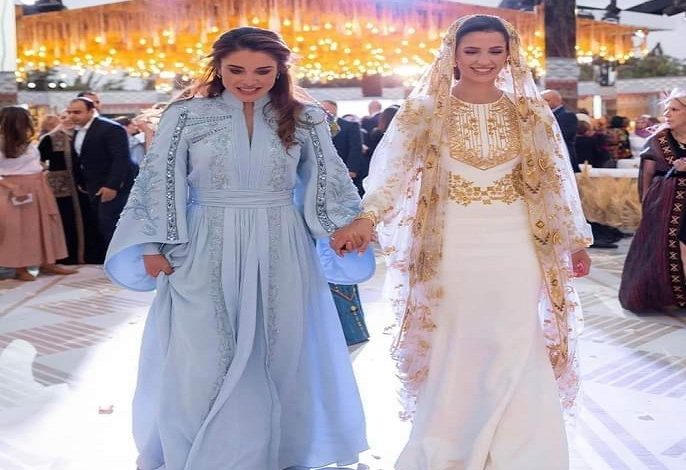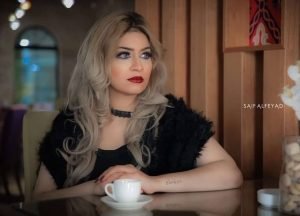 By:Nuha Abu Ali
---
Jordan Daily – Last night , Queen Rania of Jordan hosted a pre-wedding ,henna celebration in honor of her future daughter-in-law , Saudi Arabia's Rajwa Al-Saif, who is set to marry Crown Prince Hussein bin Abdullah II on June 1 in Amman .
Al-Saif, dressed in a white-and-gold gown by Saudi designer Honayda Serafi.
The world is looking forward to the royal wedding ، and while we're more than seven days away from the nuptials of Jordan's Crown Prince Al-Hussein bin Abdullah and Ms. Rajwa Al Saif, the festivities have already begun.
Rajwa Al Saif's henna party Photos have emerged with the bride-to-be looking very happy and excited for her wedding day.
Her Majesty Queen Rania was wearing custom Saiid Kobeisy; newly-married Princess Iman and Princess Salma, along with her family Rajwa Al Saif's Henna party was a joyous affair, filled with traditional music .
A Henna Party , also known as "Henna Night" is a significant traditional pre-wedding celebration that many cultures celebrate – including Jordanians , it is a joyous and festive occasion where the bride to gather with her female relatives and friends to celebrate the upcoming wedding by applying henna designs on their hands and feet , henna Party is usually held a few days before the wedding day.
The atmosphere is lively and filled with anticipation.