English
King receives US assistant secretary of state Barbara Leaf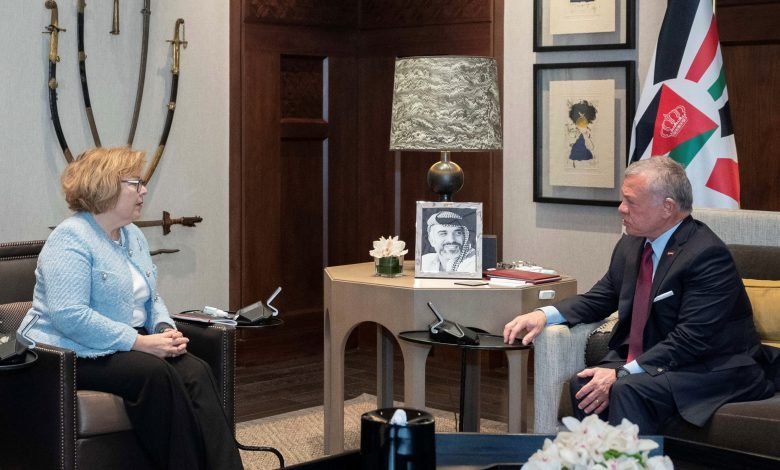 Jordan Daily – His Majesty King Abdullah on Sunday received US Assistant Secretary of State for Near Eastern Affairs Barbara A. Leaf.
The meeting covered the strategic partnership between Jordan and the United States and means of expanding cooperation in various fields.
King Abdullah voiced pride in the historical friendship between the two countries, stressing keenness to enhance cooperation.
His Majesty expressed appreciation of the United States' development support for Jordan.
The meeting also covered the latest regional and international developments, as well as efforts to reach political solutions to regional crises.
The King reiterated the need to step up efforts towards calm and de-escalation in the Palestinian Territories, in addition to the need to stop any unilateral measures that could undermine stability and prospects of peace.
Moreover, His Majesty stressed the need to work towards reaching just and comprehensive peace, on the basis of the two-state solution, guaranteeing the establishment of an independent, viable, and sovereign Palestinian state on the 4 June 1967 lines, with East Jerusalem as its capital.
Deputy Prime Minister and Foreign Minister Ayman Safadi, Director of the Office of His Majesty Jafar Hassan, and US Ambassador to Jordan Henry Wooster attended the meeting.