English
MOU Signed between the Eastern Mediterranean Public Health Network and WHO EMRO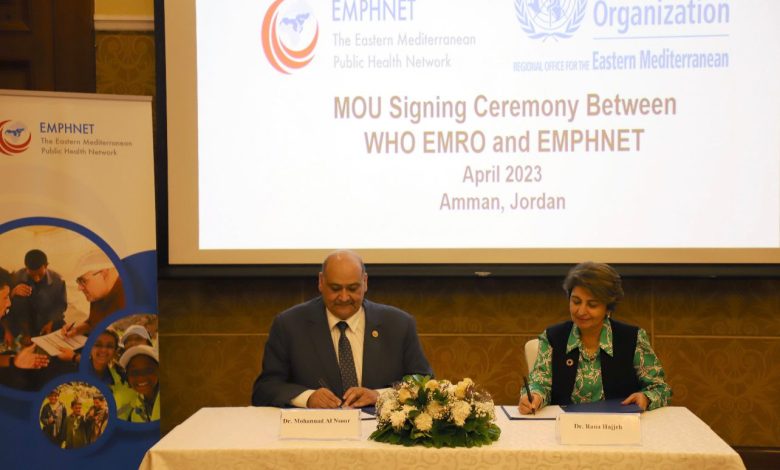 Jordan Daily – EMPHNET and the Eastern Mediterranean Regional Office (EMRO) of the World Health Organization (WHO) signed a memorandum of understanding (MOU) to strengthen their collaboration in the field of public health.
The signing ceremony, which took place in Amman, Jordan, On April 30, was attended by Dr. Mohannad Al-Nsour, Executive Director of EMPHNET, and Dr. Rana Hajjeh, Director of Program Management, along with other officials and stakeholders.
The MOU outlines a framework for cooperation between the two organizations to enhance their efforts in improving public health systems and addressing emerging health threats in the Eastern Mediterranean Region (EMR).
Under the MOU, EMPHNET and EMRO will work together to support public health programs including communicable diseases, non-communicable diseases, health protection and promotion, and emergency management, strengthen capacity of public health workforce and institutional development. The organizations will also collaborate on research and development projects, sharing expertise and resources in support of addressing the health needs of the region.
The signing of the MOU marks an important step in strengthening regional collaboration and building partnerships to promote public health and support countries in the EMR and enable people to lead healthy lives and well-being.