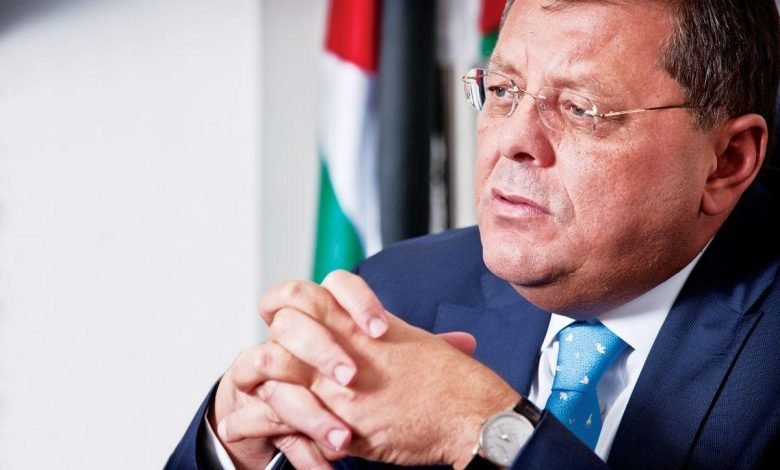 Jordan Daily – Hikma Pharmaceuticals PLC (Hikma), the multinational pharmaceutical company, on Monday announced an exclusive license agreement with Cassiopea S.p.A., a subsidiary of Cosmo Pharmaceuticals N.V. (Cosmo).
Cosmo is focused on developing and commercialising products to treat selected gastrointestinal diseases and dermatological conditions.
"Under the terms of the agreement, Hikma has an exclusive license to commercialise Winlevi (clascoterone) cream 1%, a novel drug used for the topical treatment of acne by targeting acne hormones in the skin, in 17 MENA countries," a Hikma statement said Monday.
"Acne is considered to be one of the most prevalent skin conditions across the MENA region. This is due to its predominantly young population, with approximately 55% of the population under the age of 30," according to the statement.
This agreement grants Hikma exclusive rights to commercialize Winlevi in MENA markets, including Saudi Arabia, Egypt and UAE, which represent around 75% of the total acne market in MENA.
Commenting on the agreement, Mazen Darwazah, Hikma's Executive Vice Chairman and President of MENA, said: "We are excited to partner with Cosmo to bring this novel dermatological treatment to our patients in MENA. Winlevi has a unique method of action in which it can target the acne hormones in the skin. This agreement strengthens our dermatology portfolio, a key therapeutic area for Hikma. It also enables us to increase patients' access to differentiated medicines in the region putting better health within reach. We look forward to working with Cosmo."
Diana Harbort, President of Cosmo's Dermatology Division, said: "We are delighted to partner with Hikma. Their significant experience in commercialization in the MENA region gives us great confidence in their ability to successfully register and market Winlevi . We look forward to more acne patients around the globe having access to Winlevi ."