Hospitality
The Ritz-Carlton, Amman appoints new executive Chef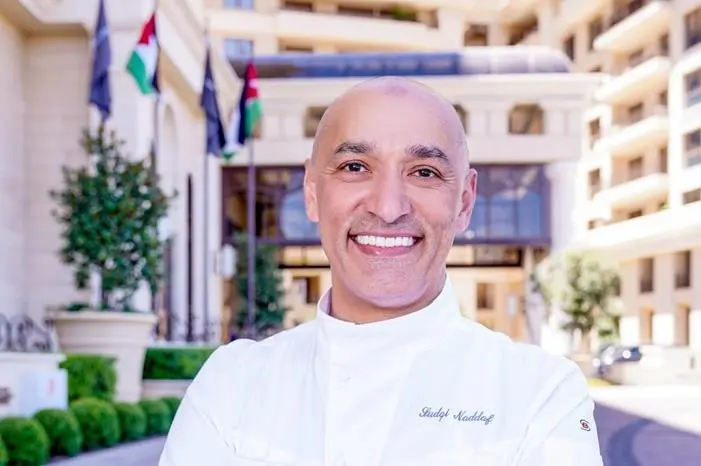 Jordan Daily – The Ritz-Carlton, Amman announced the appointment of Chef Sudqi Naddaf as the hotel's new Executive Chef, bringing a new dimension of culinary excellence to the luxurious property.
In a statement , Chef Naddaf brings a wealth of experience with him as he leads the culinary teams working across all of the property's various outlets, ensuring world-class dining, service, and hospitality at every turn. Having nurtured his passion for cooking from a young age.
The Jordanian chef began his career in Jordan, holding key positions at renowned properties within Amman. With an exceptional professional trajectory in the Kingdom, he seamlessly transitioned into a long career within hotels, dedicating nearly two decades of his career to working across properties throughout the Middle East. Most recently, he served as Multi-property Executive Chef at the St. Regis Doha, before assuming his current role back in Jordan's capital.
Chef Sudqi's unwavering dedication to his craft and his tireless pursuit of culinary excellence have earned him international recognition. He has been named one of the top 50 Outstanding Chefs in the world by Global Gourmet magazine in Shanghai, China, for three consecutive years. In 2017, he achieved a remarkable feat by winning the Chef of the Year title at the prestigious Leaders in Hospitality Award Middle East, the staement noted.
Commenting on the occasion, Tareq Derbas, General Manager of The Ritz-Carlton, Amman, said, "We are delighted to announce the arrival of Executive Chef Sudqi Naddaf to The Ritz-Carlton, Amman. With his exceptional talent and an impressive array of accomplishments, we are confident that Chef Sudqi's culinary expertise will take our guests' dining experiences to extraordinary new heights."